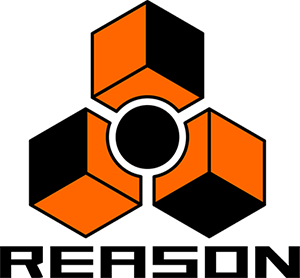 Some people ask me what music production software I use to compose my copyright-free music.
First of all, you should know that the really important element when composing a song is your creativity, the rest is only a means to capture what you have in mind.
And if you think that being creative with music means that you must have a special gift, you'd better keep reading.
Do you think you have to be born with a talent to create a good musical soundtrack? Let me tell you that you're wrong.
Do you know what is the secret of great composers like John Williams, Nobuo Uematsu, Hans Zimmer or Alan Menken?
None.
They simply have musical knowledge and enthusiasm for writing music. And that is what talent is, and precisely because of this we can say that talent is made, it is not necessary to be born with it.
That is, you can be a good music composer.
A famous composer? Well, other aspects would come into play here. A good composer is not necessarily going to become famous.
But you can compose a spectacular soundtrack or something that simply fulfills its sound environment role. In many cases, it's the audiovisual project itself that makes its soundtrack famous.
Yeah, you must have at least one of these two keys: To have musical knowledge or to have a trained ear. And in both cases, you must practice a lot.
Or you can take advantage of my MIDI files and start creating your own soundtrack without having any of those two keys. And by the way, you can improve your skills to master any of them. And what better to practice than a proper music production software?
Music production software
A program that makes it easy for you is the one that has a sequencer with Piano Roll editing mode, in which you just draw notes on a grid. This editing mode is very common in today's audio sequencers.
In a nutshell, a sequencer is what allows you to view all audio tracks and control their volume, pitch, panning, mute or solo, move, copy and paste, and control their playback (play, stop, loop, etc.).
Let's say that an original song is lost in your imagination and you are looking for the way to turn it into our common reality by using a sequencer. If you want to add realistic and attractive instruments to your musical creations, as well as effects (along with a good mastering) to achieve a spectacular sound quality, several music production softwares used today by professionals of the Record Industry are available to you, which have a sequencer and an extensive instruments and sounds libraries, as well as a wide range of digital effects.
And now I will recommend you one of the best music softwares today that will allow you to have a full virtual studio at home.
-All right, Patrick. You speak very well. But what good is all this if I still have no idea about composing music? I wouldn't know how to begin.
That's true. And it's also true that such a comprehensive music program may not be very easy to handle at first. But remember that I make it easy for you with my MIDI music packs, in which you already have done the most difficult part: making the whole song.
Here's a reminder of what you can achieve with only one of my MIDI files:
You import these files in your music production software and, whether you want to record your songs, or if you are preparing the soundtrack of your next video game or film project, my music files in MIDI format are made for you.
Even you won't need to use the sequencer with these MIDI files that I offer you. You just have to go to the synthesizers to choose instruments and to control effects. You can leave the sequencer for when you have progressed enough and want to try to modify notes then. Or maybe you are already someone with a little musical ear or knowledge and you feel able to create your own melodies. Go for it!
DAWs, perfect tools to produce your music
Let's stop extending this. Here is the short answer: Reason is the name of the music production software I am currently using, it belongs to the Swedish company Reason Studios (formerly known as Propellerhead's Reason) and is used by professional music producers. It is currently one of the most robust music softwares on the market and, therefore, worth its price.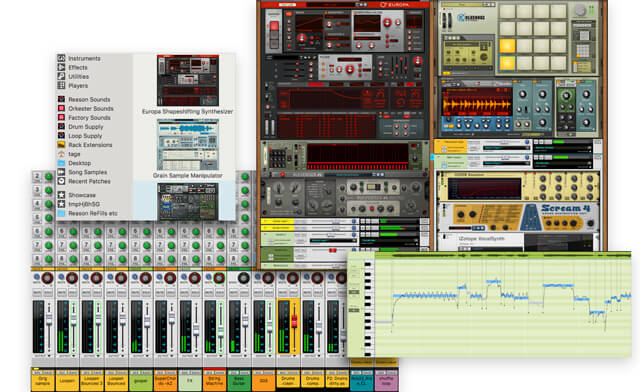 In order for us to understand each other, this music software allows you to do everything that I have written above. With it, you can build your own songs in a comfortable and unlimited way, and giving results of the highest quality.
Reason Studios is a Digital Audio Workstation (DAW) that emulates synthesizers, samplers, mixers, signal processors and adds effects like reverb, delay, distortion, chorus, equalizers, a vocoder and even an audio tool named Pitch Edit that allows you to tonally control your voice recordings to detail, as to adjust the pitch and to quantize every small part of every track and clip.
Reason supports various universal formats such as MIDI, WAV and VST, and is compatible with Microsoft Windows and Mac OS X operating systems.
Personally, one of the things I like most about this program is the wide variety of instruments it has by default. Looking for ethnic instruments to make exotic music? Are you passionate about pads and electronic music or even chiptune style? Its extensive library of sounds will make you even have a symphony orchestra in your house. And, as if this weren't enough, you can also extend your library with countless instruments that you can easily find on the Internet.
In addition, Reason is always at the forefront of the market, it's updated from time to time to add improvements with new tools.
What do you think?
It's $399. Thank you, have a nice day. Come back soon.
Yes, that's it, a price for which you can have this professional virtual studio on your personal computer.
Is that expensive or is it cheap?
Well, personally I think it's a fair price. Other powerful DAWs have higher prices (always talking about their most complete versions), such as Ableton, Cubase, Cakewalk SONAR and the popular FL Studio; as there are also free or very cheap DAWs as REAPER or LMMS.
¿Best music production software?
We're not going to discuss which is the best DAW, or what's the best music production software for Windows/Mac/etc., because there is no better DAW in general. What does exist is YOUR best DAW, the DAW you have worked with the longest, the one with which you feel most comfortable and the one that can offer you to realize everything you have in mind.
In my case, it is currently Reason Studios. It is my perfect ally for music and, why not?, it's also one of my favorite toys.
Am I selling this music production sofware to you? Well, I only answer the question that many people have asked me: Reason is what I use and what you could use, too. But, yes, you can also find affiliate links in this post.
To sum up, you can find Reason Studios on the official website: www.reasonstudios.com
You may be looking to provide original music to your projects and may be looking to do it for free, no spending money. Or maybe you want to carry out a professional project and consider investing a good strategy in it. Be that as it may, a full DAW can make the most of it by producing infinite music for all your multimedia projects, turning them into true masterpieces.
Wait! I'm not saying that any of these amazing digital audio softwares do all the work for you. As I said at the beginning, quality is in the hands of the person who handles it, it doesn't have much to do with the tool. But at least, I, with Reason, can do practically anything I have in mind.
If you are looking to go to the next level and compose your music including a MIDI controller, take a look at the post where I recommend the cheapest keyboards to buy according to your case.
What about you? Leave a comment and let me know what you think!
Subscribe to my newsletter and join my musical world!